With the increase in remote internships and job opportunities due to the COVID-19 pandemic, there has also been an increase in virtual interviews. Here you will find the top tips you need to rock your next virtual interview.
1. Test your technology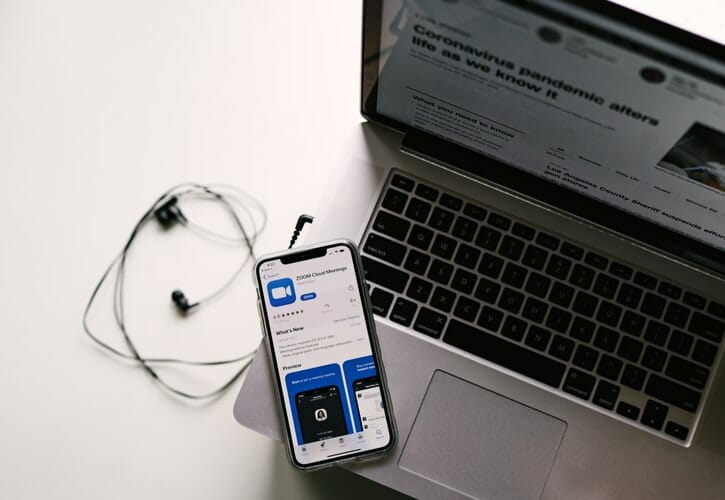 Technology is an important aspect of a virtual interview. Employers want to see that you are technologically competent and able to handle yourself well through video conferencing programs. Before your interview, you should do a mock interview with another person to make sure your video and audio is working appropriately. You wouldn't want to show up to your virtual interview just to find out that the employer can't hear you as this may come across as unprofessional. Making sure your technology works will help you rock your next virtual interview.
2. Say no to pajamas and low-lighting during your virtual interview
Even though you may be at home for this virtual interview, don't dress in your pajamas! Instead, wear professional clothing just as you would if the interview were in person. This shows that you take the interview seriously and that will speak volumes to the employer.
3. Conduct your virtual interview in a well-lit and undistracting area
You should also ensure that the area you will be sitting in for the virtual interview is well-lit and that there are no major distractions in your surroundings. It would be best to avoid areas where people will be walking past frequently or having heavily decorated walls in the background. Your best bet is sitting in front of a plain wall in a well-lit area. This way the interviewer will not have any distractions and can pay attention to what really matters, YOU!
Bonus: If you're struggling with a messy office space, check out our blog post about tips you can use to have a productive workplace at home here!
4. Practice common interview questions
We all know the feeling of getting asked a question you don't know the answer to in an interview. To make sure this doesn't happen, you should get a refresher in common interview questions. Check out this article about 125 common interview questions with tips on how to answer them. You definitely won't get blindsided with a question at your next virtual interview!
Bonus: You might get some questions about your resume, so check out our blog post about 5 tips you can implement to have a great resume here.
5. Keep eye contact (with your computer camera)
During a virtual interview, you should make sure that you are not doing anything else on your computer screen. This includes clicking through files to find answers to questions or notes. Your sole attention should be to the interviewer and you can show your attention by keeping eye contact. You can do this by looking at your computer camera directly instead of the screen image of the interviewer. This will also keep you from looking at your screen image and worrying about how you may look.
Bonus: After any interview, virtual or in-person, you should always send a follow up email to whoever you talked with thanking them for the time to interview you. Check out our blog post about the 4 crucial business email etiquette tips you should be implementing in your emails here!
With these 5 easy tips, you are sure to rock your next virtual interview!