Converting website visitors into customers is a big challenge, but it's critical for businesses to be successful. Below are six popular ways that can increase your chances of converting visitors into customers.
1. Leverage email marketing to convert website visitors into customers.
Email marketing is the best way to convert website visitors into customers, period. If you're working hard and spending a lot of money to drive visitors to your website, then you must have an email sign-up form to capture those leads before they leave.
Did you know, that a website visitor will decide whether or not they will do business with you within the first 21 seconds of visiting your website? What's even more concerning is that according to a 2017 study, the average person has an attention span of seven seconds.
2. Use social media to convert website visitors into customers.
Does your website lack a social media presence?
Social media use is huge and rapidly growing, with 65 percent of American adults using social media. Worldwide, more than 2.3 billion people are on social media. Links to your social media pages on your website are a must-have to convert website visitors into customers.
Your website should make it easy for users to navigate between social media platforms and your site. If it doesn't do those things, if it's static and anti-social, then it's time for a refresh.
3. Convert more website visitors into customers with a refreshed website.
Is your website design old, outdated and ugly?
Multiple studies show that website design heavily influences more than just how a visitor perceives the attractiveness and usability of a website; but also how visitors perceive a brand. If your design is poorly laid out, visually unappealing or just simply "old school", incorporating updated and current design elements into a website refresh can breathe new life into how visitors perceive your business and your brand.
4. Test your website to ensure it's mobile-friendly.
Convert more website visitors to customers with a mobile-friendly site. This is not a new thing: We do everything on our mobile phones. If your website isn't mobile-friendly, it can be difficult for users to find it in searches conducted through a mobile device. It can make it impossible for users to use your site if they do land on it and can't read it because it doesn't adapt for a smaller screen.
Another (very) important note: As of 2015, search engines actually penalize websites that are not mobile-friendly, demoting site ranking on search engine results pages (SERPs).  Search engines such as Google look to provide users with the most optimal and relevant content when they are searching, so if your site isn't mobile-friendly, Google says you won't turn up in their search.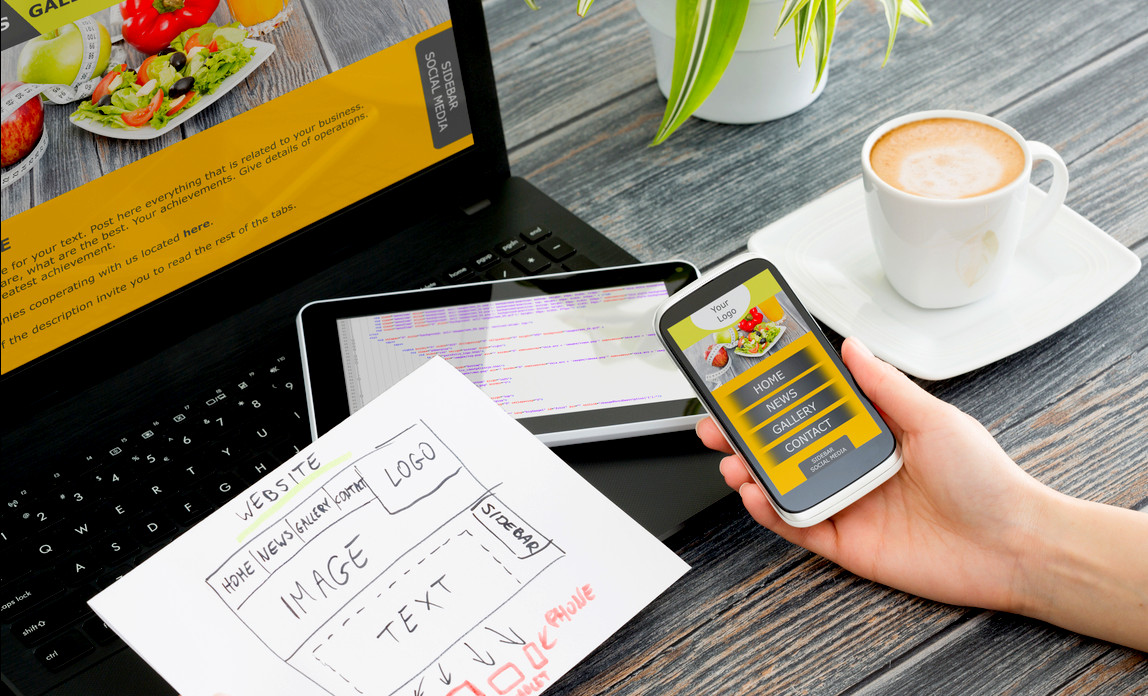 5. Convert website visitors into customers with social proof.
Increase website conversions with social proof. Social proof is the concept that people will follow the actions of others. Social proof such as testimonials in advertising and marketing has been used for decades. People are heavily influenced by the actions and recommendations of others, so social proof is extremely valuable for entrepreneurs that want to boost conversion rates.
Online reviews are a top social proof for consumers. We've all used Google reviews when deciding on where to go eat or which attractions we should visit when traveling to a new city. Well, others rely on reviews as well to assess whether they should buy your products or try your service. Sharing your customer reviews or testimonials on your website will certainly convert more website visitors into customers.
23% of people visit your business after reading a good review.
88% of people consider online reviews an important part of the buying decision.
6. Boost your website speed to convert more website visitors into customers.
No one likes a slow website: neither visitors nor search engines. Sluggish websites are so frustratingly a time killer, you can expect plenty of visitors to leave a site before initiating any action. You might not realize the importance of a fast website, but it can literally lose your views. No one visits a site that takes more than 3 seconds and hence people will leave it and will never visit it again. When your website goes down or when the site speed is slow, your search engine rankings suffer. For example, Amazon calculated that a slow page speed of just one second could cost it $1.6 billion in sales each year.
Here are a couple of tips to solve the speed problem:
Run a website speed test to check performance. If it takes your website more than 3 seconds to load on desktop then your website is too slow for visitors and you are losing potential customers. Review the results of your speed test and fix the issues slowing down your website.
Monitor the speed of your website at high points. For example, when you send an email with one of your promotions and you get a lot of answers.
Use one or several easy-to-use and not expensive tools to monitor your website's performance.