Business networking groups are a valuable way to expand your knowledge and tell others about your business. It's also a great way to gain new clients and to build a sustainable business.
Here are 3 incredible secrets to help you grow your business with a business networking group:
1. Join an online business networking group organization
Many small businesses owners have limited time, but participating in online networking groups, like NetExpress, can be beneficial for your business.
Online business networking groups can connect you to influencers in your industry and offer business development opportunities.
In addition, you'll be able to attend more networking events from the comfort of your home. Some organizations such as GACN, also help members receive discounts on common business services such as shipping, printing or insurance.
NetExpress makes online business networking easy
Stay on top of industry trends
Online business networking groups are a great way to generate business leads and find co-brand partnership opportunities. It's also a good way to stay up-to-date on the latest trends in your industry.
Networking provides you with a wealth of knowledge from which to draw ideas, gain perspective, and ultimately grow your business.
You can usually find a business networking group that is free to join to be connected to other business owners.
Relevance of online business networking
40% of people say they network more online than in-person. (Source: Fit Small Business)
84% say that they prefer remote video meetings over other forms of contact. (Source: HubSpot)
In 2021, 63% of people plan to focus more on digital communications than they did before. (Source: Deloitte)
The top 3 social media platforms used by B2B organizations are LinkedIn at 96% and Facebook and Twitter at 82%. (Source: Business 2 Community)
2. Cross-promote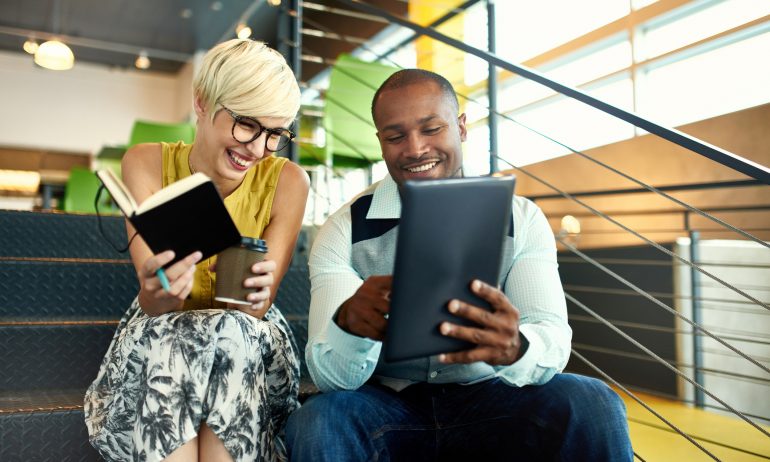 Cross-promotion is a great way to network with another small business.
Cross-promoting could be anything from pooling your resources to sponsor an event to bundling your products or services together.
Leveraging business networking groups to find partners for cross-promotion opportunities is key for building strategic partnerships with other brands.
You can also use cross-promotion to increase awareness or your products or services and drive sales to increase revenue.
Here are just a few benefits of using business networking groups for cross-promotions:
Win-win relationships. Both parties benefit from the cross-promotion efforts. For example, it can be as simple as printing joint promotional messages on each other's receipts or hanging signs or posters to advertise for one another in your respective businesses.
You could drop each other's flyers in your customers' shopping bags or selling a non-competitive item in each other's store to gain exposure to a wider audience.
If you want to step it up a notch, you can create promotional videos or posts to put on each other's social media pages or create a joint ad to put in local shopping papers. If the partnership works out, you can use it as a successful example to partner with another business later.
Cost-effectiveness. Leveraging networking groups for cross-promotion can be an affordable way for businesses to gain more customers. For example, the costs of joint advertisements can be shared between both businesses. In some cases, there's really no additional cost at all!
Brand equity boost. By partnering with bigger businesses or well-known brands, you associate your brand with theirs, absorbing some of their brand reputation and increasing your own brand equity.
Increased brand reach. Whether it's expanding into new markets or doubling down within a focused niche, using business networking groups for cross-promotion gets your products in front of more potential customers than you'd probably reach on your own.
SEO benefits. Backlinks and traffic from your business partners' sites and social media posts can have a positive impact on your search engine ranking, especially if you partner with more prominent businesses.
Memorability. If your market is particularly saturated, unique cross-promotion deals can help you cut through the noise and get the attention of potential customers.
3. Finding new partnerships
While 57% of companies say that they use partnerships to acquire new customers, 44% form alliances to get new ideas, insights and innovation.
34% of marketers believe that co-promotion partnerships are the most effective way to increase a brand's number of email subscribers.
After seeing a co-branded campaign, 68% of consumers are able to make buying decisions without speaking to a sales representative.
77% of companies who've taken part in co-selling partnerships have seen a direct or indirect increase in profits.
Benefits of leveraging business networking groups to create new partnerships
Online business networking groups such as NetExpress, operate as platform to exchange of business information, ideas and support.
It provides opportunities for business owners to create mutually beneficial relationship with other businesses, people and potential customers.
New contacts and referral. The most obvious benefit of joining a business networking group is to develop relationships as a means of building a solid referral network.  It's about getting other entrepreneurs with similar goals to spread the word about your business.
Increased Visibility. As a business owner you want to make profits, but you can't earn anything if people do not know about your business. Increasing the visibility of your business is essential to its success. 
Staying on top of industry trends. Topics for business networking groups often include popular topics such as marketing strategies or how to increase efficiency using the latest technology. Networking can be a great way to learn about the latest trends and help you stay current.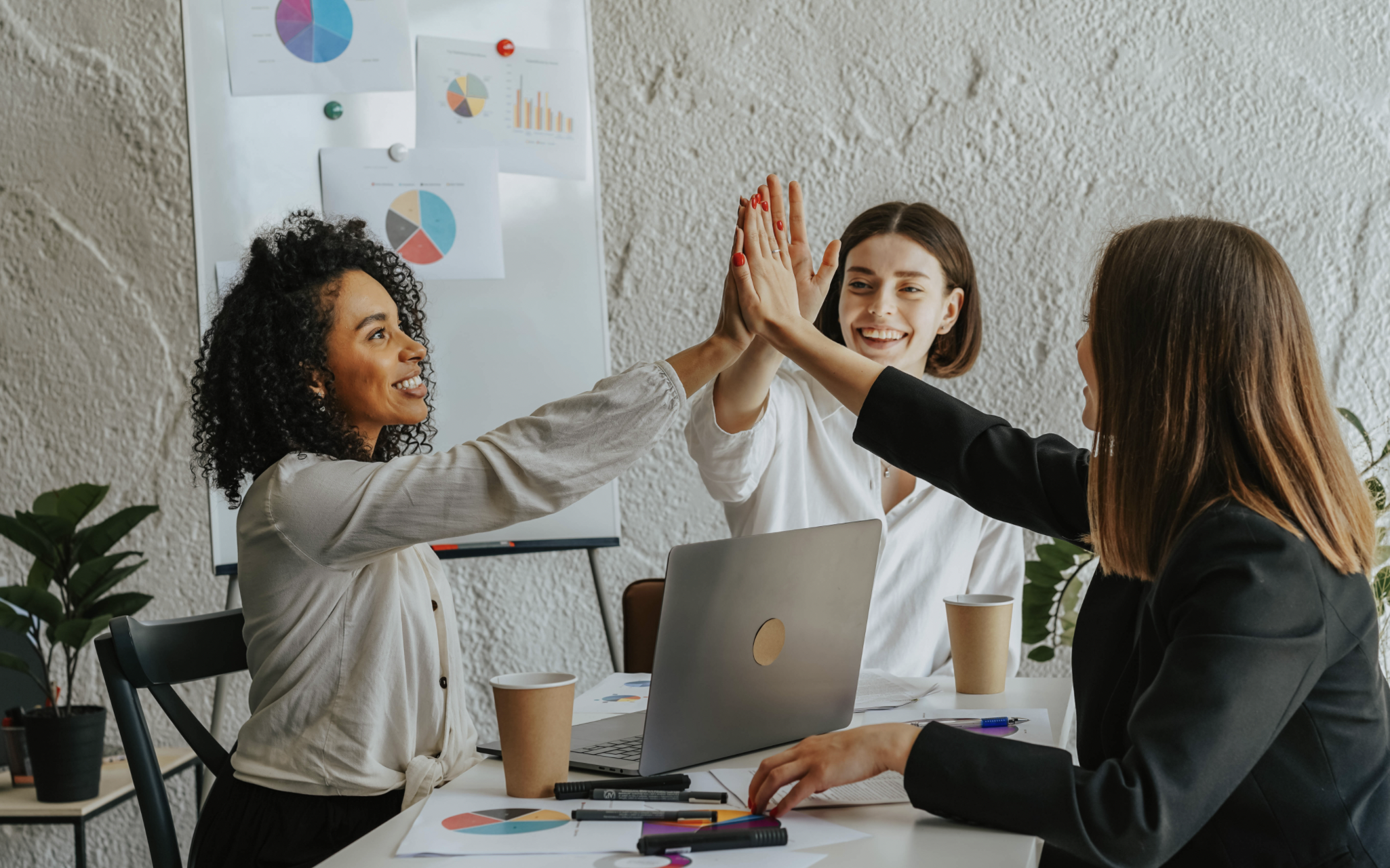 Tips to finding the right partner in a business networking group:
To find the right partner for cross-promotion opportunities you need to ask yourself the following things:
Is it a reliable, credible and non-competitive business? Cross-promotion only works when you aren't competing with your partner, so make sure your products aren't too similar. It's also important to make sure your partner is a credible and reliable business!
Are the products or services complementary to yours? Some of the best partnerships come from adjacent niches. Think of what product or service might pair well with what you are offering – it could be a related service, complementary product, or something else altogether.
Are the products or services genuinely useful to your customers? Nothing is more unappealing to your audience than being exposed to products or services they have no interest in, even if it's coming directly from you. Make sure the products or services you promote appeal to your customer base and enhances the customer experience.
Are the business values, reputation, and marketing message in line with yours? You want to choose a partner that's complementary to your business, and has a communication style, image, and vibe that is compatible with yours. Remember that their reputation, professionalism, and quality standard will be associated with your business as you venture into cross-promotion together. By promoting their products, you are essentially endorsing them.
Embracing online business networking groups in all their forms may seem a bit daunting at first. Hopefully understanding how joining can benefit you will help you make the most of it.
Further Reading