10 Black Owned Beauty Brands to Support
Support black owned beauty brands. The makeup world is endlessly vast, with countless brands and options to choose from. Regrettably, many of the "big" name brands do not represent darker skin tones within their products. Not only now, but dark skin tones have always been highly overlooked within the beauty community. While we have progressed in the representation of darker skin tones, we still have a long way to go! The progress we have made is highly owed to brands and products created by and for people of color.
With the injustices in our society against Black people, a small way to show solidarity is to support Black-owned businesses. These 10 Black-owned beauty brands are fantastic and offer a vast array of fantastic products to choose from. They are also only a starting point. There are thousands of more Black-owned beauty brands that we should support and get behind! In a society, inclusivity is used as a marketing tactic by brands. But it is time we throw our support to the brands that seek to produce for underserved communities.
1. Golde
Founded by Trinity Mouzon Wofford and Issey Kobori in 2017, Golde is an independent black owned brand. Golde's make superfood-boosted essentials for health and beauty. Not only does Golde produce amazing skincare products with natural ingredients, but they also make wellness products. Such as latte and detox kits to keep your body nourished and happy. The next time you want to try a naturally-sourced facial product, be sure to check out Golde at https://golde.co/
2. Uoma Beauty
Founded by Nigerian born, LA & London based former beauty executive Sharon Chuter, Uoma Beauty is daringly inclusive. Chuter is dedicated to welcome all into her Beauty Tribe where radical and uncompromising beauty choices are encouraged. With products for the face, lips, eyes, and brows, Chuter makes sure everything you need is available in Uoma Beauty. Check them out at https://uomabeauty.com/
3. Mented Cosmetics
Founders Amanda Johnson and KJ Miller made Mented Cosmetics with the sole purpose of creating nude lipsticks for darker skin tones. They wondered why it was so difficult to find a good nude lip that had the correct undertones. Yet, did not leave a white cast, and decided they would make their own! All of Mented Cosmetics' lipsticks are Vegan, cruelty-free and paraben-free. If you have given up on finding the perfect nude, try Mented Cosmetics! They don't just sell lip products though, they also have a wide range of face, lip, brow, and cheek products! They don't just focus on skin shade, but skin undertone so be sure to find your dream nude at https://www.mentedcosmetics.com/
4. Pat McGrath Labs
Pat McGrath, founder of the brand by the same name, is arguably one of the most influential makeup artists in the world. She is British and has made her brand known worldwide. Since before the year 2000, Pat McGrath has been creating, launching and developing luxury cosmetic brands, countless runway shows, breakthrough advertising campaigns, and editorial spreads. Her brand covers every aspect of a makeup routine and offers an incredibly wide selection of skin tones. See what Pat McGrath Labs has to offer at https://www.patmcgrath.com/
5. Taliah Waajid
Taliah Waajid created her brand after not being able to find hair products that fit and took care of her hair type. She started her brand at the age of 14 and has been at the core of the natural hair movement since. She was the first to offer a natural hair care line that was chemical-free. Whether you have coily, kinky, curly, or wavy hair, this brand has you covered! Find your new hair regimen at https://naturalhair.org/
6. Coloured Raine Cosmetics
Say it with me: PIGMENTATION! If you are struggling to find a line that is pigmented and stands out against your skin tone, look no further! Lorraine Rowdy's Coloured Raine Cosmetics is the brand that you have been looking for. Rowdy created her brand with the goal of breaking beauty barriers. Her mission has always been to spread awareness of diversity through beauty and to embrace all aspects of color through unity. This is well documented in her beautiful and bold eye shadows which you can find at https://colouredraine.com/
7. Beauty Bakerie
The founder of Beauty Bakerie, Cashmere Nicole, found a way to make her dream a reality and to execute it in a completely original and creative way. The majority of her products are packaged like food products like ice cream or baking flour! Her products are built to last and their staying power is magical. If you are looking for products that will keep up with you, make sure to check them out at https://www.beautybakerie.com/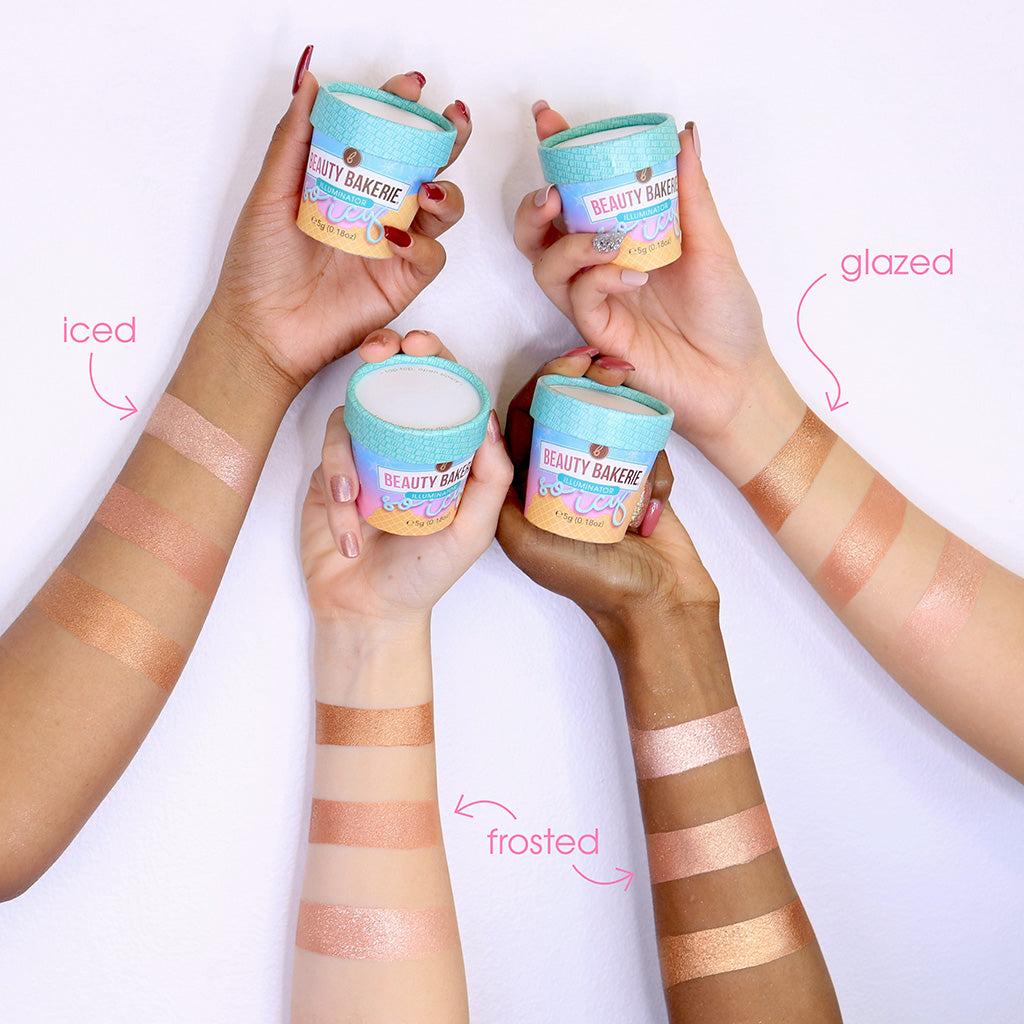 8. The Lip Bar
Melissa Butler founded The Lip Bar while working on Wall Street after becoming tired of the beauty industry's lack of diversity and the use of excessive chemicals. Butler started her brand and made it vegan and cruelty-free. Her message is that no one should be told how to be beautiful, that is an independent decision. And with her beauty products, she makes sure everyone can define their own beauty to their liking. Don't be fooled by the brand name, The Lip Bar covers every aspect of a full face of makeup, not just the lips! Check them out at https://www.thelipbar.com/
9. Epara Skincare
Epara is a collection of handcrafted skincare products tailored to the underserved needs of women of color. This brand was founded by Ozohu Adoh when she could not find skincare products tailored to her specific needs, so she created her own. Adoh's luxurious skincare line nourishes and protects, and caters to the unique issues that affect many people of color, like hyperpigmentation. She offers every step of skincare, from cleansers all the way to serums and masks! To check out the various skincare products that Epara offers, go to https://www.eparaskincare.com/
10. Fenty Beauty
Of course, this list would not be complete without including Fenty Beauty! Founded by Barbados-born Robyn Rihanna Fenty, Fenty Beauty is the product of Rihanna's need for self-expression through makeup and the fearlessness that it gave her, allowing her to break many boundaries in the makeup community. After Fenty Beauty's debut in 2017 with over 40 foundation shades covering a broad spectrum of shades, that also exceeded expectations in quality, this brand became one of the top brands ever, rivaling big-name brands like Kat Von D. If you haven't heard of Fenty Beauty, do yourself a favor and check out this amazing Black-owned beauty brand https://www.fentybeauty.com/
Further Reading